For my post this week I was going to write a list of suggestions on how to get through a child's college graduation without crying, but it would have been very short:
So, instead, enjoy these thoughts on a related subject:
Planned Obsolescence
As parents, our job is to work ourselves out of a job, to help our offspring get to the point where they no longer need parenting. Of course, there will always be moments when they need us, but our goal should be to raise independent adults. The problem is that our children strike out for independence long before we are ready to let them go.
It starts shortly after they learn to speak, with small steps:
Your daughter says, "I do it myself!" and you allow her to tie her shoe, or dress herself, or pour a glass of milk, or …
Your son learns to ride a bike, and off he goes, out of sight while he wheels around the block.
Your son goes off to school, out of sight for the entire day.
Your children no longer want you to walk them to the door or the bus stop.
In fact, they'd really rather not be seen with you at all, so could you just drop them off here…
Your daughter develops strong (but unfathomable) opinions about what she will and will not wear. You decide to pick other battles and put up with the new look.
And then comes the day when they drive off in the car …
With the rest of your offspring as passengers. What were you thinking??
They continue to grow, and test their wings, through high school and beyond. Then one day you wake up and realize they have flown the nest. Completely.
Here are some signs that you might be at that point:
It has been over six months since the last phone call requesting laundry advice.
Your son comes home for the weekend and doesn't bring a month's worth of laundry.
Kids at your daughter's school look at you blankly when you mention whose parent you are.
You no longer keep pizzas in the freezer in case your son decides to hold an impromptu party with his (always-hungry) friends.
You no longer stock your daughter's favorite snack foods.
In fact, you don't give your children a thought when you go grocery shopping.
The heating vents in her bedroom have been closed all winter.
You don't recognize the names of the females who post pictures of your son on facebook.
Your son will be a groomsman in the wedding of someone you have never met.
You call your daughter for advice. On something other than changing the settings on the DVD player.
You plan summer vacations assuming your children are not coming along.
You return from vacation and learn that while you were away your son decided to make Chicago deep dish pizza—from scratch. It was so good he didn't save you any.
While you are out of town your son is tasked with planning a menu, shopping for food and preparing the house for a party. You arrive home and discover everything is under control. Really. Everything.
And if that wasn't enough to clue you in…
You attend your son's graduation.
From college.
And he won't be moving back home—at least not for the next three years.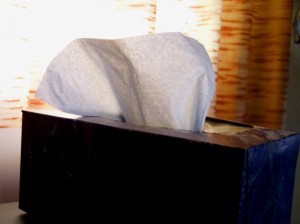 When this happens, my advice to you is to grab a Kleenex, take a deep breath and remember that we planned it this way all along. Planned obsolescence—it's a good thing.
Sniff.