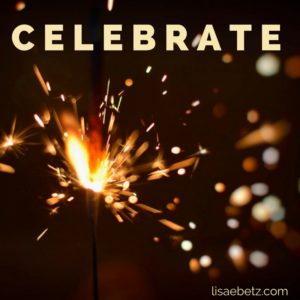 Every now and then we reach a major life milestone. The ones that represent years of hard work. The ones that mark one phase of life completed and another begun.
This past weekend we celebrated such a moment in the life of our oldest son.
My little boy is now Dr. Betz.
How about that, huh?
Of course we are proud.
Of course we drove out to spend the weekend attending ceremonies and celebrating his achievements. (Which is way more important than writing blog posts, right?)
We'll be having another party back home for local friends later this month because something this big deserves more than one celebration, right?
All the planning got me thinking about celebrations.
Humans love to celebrate. It's part of who we are. People in all societies, ancient and modern, recognized the importance of celebrating.
Why are they so important?
Celebrations are fun. And who doesn't like a little fun now and then?
Celebrations recognize achievements. Even those of us who hate the spotlight need our efforts to be recognized from time to time.
Celebrations boost our confidence and motivate us to keep going. Celebrating the success of an intermediate milestone gives us a boost of motivation to keep striving for the end goal. This is especially important when the going has been tough, or the end goal is still far out of reach.
Celebrations build connections with others. When we celebrate with someone, we share in, and add to, their joy. We are social creatures and celebrations are a key way to strengthen the ties that keep us connected.
Celebrations help us through tough times. The world holds plenty of depressing stuff. We all need something fun to look forward to from time to time.
Celebrations give us reason to be grateful. By their nature, celebrations focus on the blessings of this life. A good reminder.
And you know what? We don't need a big excuse like a graduation to celebrate. In fact, we should make a habit of celebrating the little milestones, the small successes, the everyday moments of love and happiness.
Not every celebration requires party hats, balloons, and chocolate cake. Sometimes all it takes is a glass of wine, a shared piece of cake, a high five, or a handwritten note.
So what will you celebrate this week?
There are exactly as many special occasions in life as we choose to celebrate. Robert Brault