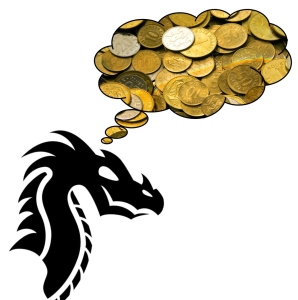 You might be thinking, "I have no hoard of gold; this post isn't for me."
Think again.
Some people seem very much like dragons: their sole passion in life appears to be amassing wealth, often without regard to those they trample in the process. Some, like Smaug, are so fixated on their hoard they know when one little piece is stolen and go to great lengths to protect it.
The rest of us are not so fixated on money.
Or are we? Continue reading →