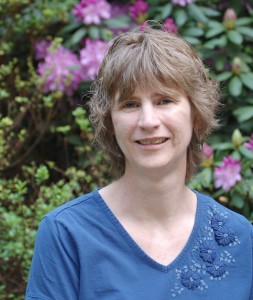 I'm a down-to-earth, practical, and (mostly) normal person who believes my everyday life can be filled with purpose and meaning—if I am intentional about making the most of what I truly value, instead of chasing after what will never satisfy.
I believe each of us can make a difference in this world.
In our own small way
With our own unique style
At any age or phase of life
In our local neighborhoods
By following our passions and pursuing our God-given dreams
My hope is that this blog will encourage others to join me on my intentional journey, choosing to make the most of each day and pursuing a life that matters.
Five things you may not know about me.
I am an introvert. (And I'm OK with that.) I work best when left alone in a quiet space. I thrive when I have sufficient alone-time. But I am not a loner! In fact, people are often surprised when I tell them I am an introvert.
I enjoy teaching. I am a life-long learner who loves to share my knowledge with others. In addition to leading Bible studies at my church, I look for opportunities to speak on various topics related to intentional living.
I am an empty-nester. This means I've had to reinvent myself as my primary focus is no longer mothering children. My twenty-something sons have embarked on their own adult lives, and I am learning to adapt and make the most of the (all too brief) moments I spend with them.
I volunteer. Because I believe my small efforts can make a difference to others in my community. I currently serve on the board of my local library because books have always been one of my passions. (Did I mention that sorting book donations supports my reading habit?)
I am a writer. Writing is a passion I have chosen to pursue later in life. Creating stories touches something deep in my soul, and so I chase my writing dreams, knowing my success is not measured in book sales but in having the courage to tell the stories only I can tell.
A peek at my family (The main reason I try to lead an intentional life.)
 Some Favorite Posts
15 Things You Don't Need in Your House
Be Yourself: Let Go of False Aspirations
Are You Intentionally Unconventional?
Strategies for Success: Make it Easy to Get Started
Don't want to miss my posts?
Sign up for email updates, and whenever I put up a new post, you will receive an email version (which will wait patiently in your inbox until you feel like reading it.)